Banquet Seating
We are specialists in the manufacture of bespoke banquette seating in the UK
for bars, hotels, restaurants, nightclubs and cafes
Made to Measure Blinds
The simple elegant style of made to measure roller blinds
is brought to life with all the colours you could wish for from cool and warm
toning neutrals to bold and punchy colours to add drama.
Electric Blinds
Lighting up the Ceiling
Are you on the hunt for ceiling lights UK?
If so, here at Material Concepts we ca install different styles
and colours of ceiling lights in the UK
a bit about us. We are a soft furnishing company that specialises working with fabrics.
Anything is possible! We can endeavour to make your vision 'fabricate' right in front of your eyes
Material Concepts Ltd – true independent retailer and highly experienced soft furnishing company, that traces it's origins to 1994.
Based in our welcoming showroom on
168-170 Battersea Park Road, SW11 4ND

, we offer a comprehensive range of products including: made to measure curtains, electric blinds, handmade cushions, upholstery service, poles, curtain tracks, custom made headboards, awnings, bed valances, throws and an interior design service.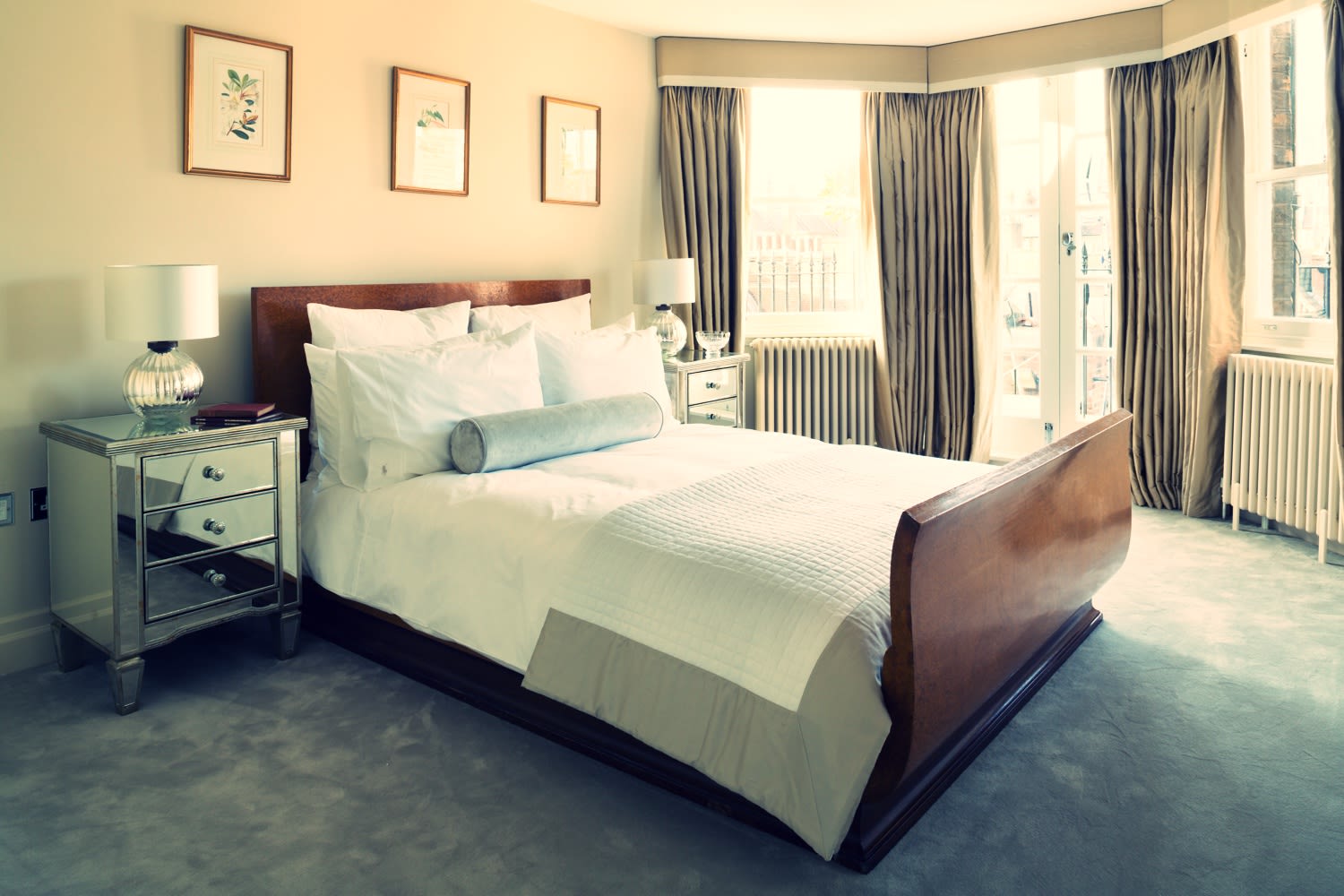 Our company stocks leading brands including: Sanderson, The Colefax Group, Osborne & Little, Ralph Lauren, Kobe, James Hare, Fibre Naturelle and many more.
Material Concepts Ltd offers a full range of products to both the general public and interior design companies including, Ralph Lauren, Dragons of Walton Street, Cochrane Design and Staffan Tollgart.
We have made soft furnishings for Osbourne and Little, and in the past we have done the fabric walling in their London Showroom. We currently collaborate with Dragons of Walton Street, Ralph Lauren home stores, Staffan Tollgard, Cochrane Design, and many other award winning designers. Over the course of the last 25 years we have worked worldwide in locations ranging from New York to the Middle East. Our customer loyalty and satisfaction means that our UK based clients tend to use us for any overseas properties or recommend us to friends and family.
Our client base and project experience is so vast, that there aren't many aspects of soft furnishing and design that we haven't been involved in. From creating beautiful show houses for magazine shoots, to creating those cherished intimate spaces within a home such as a bedroom or a nursery.
Our connections within the trade means that we do not only provide a fantastic soft furnishings service, but also the full design package.
Interior designers and Architects are at the heart of our business, they give us regular work so we will continue to offer them a very fast reliable service that we feel cannot be matched in the industry for service and price. Material Concepts Ltd is now spreading its wings and now has its own Interior Designers who offer our in-house design service for all our customers whether they want new window dressings for their home, or have a complete new build or renovation project. Our small in-house design team work hard with every one of our clients to ensure that they are stunned by the results that can be achieved, with just a little vision, design and guidance.
Until recently we were based in a small workroom, working away all together in one space.
15 years ago we moved to a show room 168 – 170 Battersea park road, SW11 4ND which houses an encyclopedia of endless fabrics to suit all budgets and tastes and designs, now supply to the retail industry as well as the trade. Our double unit premises now not only holds our showroom to which the public can browse our fabrics, stock cushions ,blinds and headboards at leisure, but also meet our amazing design team with questions they may have about any project they have in mind, big or small.
We have until recently used our designers to order our fabrics but time has come for us to stop relying on friends in the trade and get our own accounts. On top of this we also now source fabrics from fabric companies around the globe that are not known in the UK, so we offer a greater range than can normally be found in the local London Showrooms.
Material Concepts has earned its way to becoming one of London's well respected Fabric, Soft Furnishings and now Interior Design companies in the industry.